Company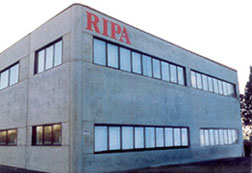 The company was founded in 1983 as RIPA MOULDS CONSTRUCTION. Thanks to the activity increase it has been subsequently introduced the plastic item moulding.

After a few years it was decided to widen the activity beginning to mould plastic materials.
This choice resulted to be successful as nowadays RIPA is able to offer to its customers not only design and construction of moulds, but also the production of the plastic components. Especially, the company has recently focused its energies on thermoplastic components moulding dedicated to the producers of lighting and motor capacitors.
The last investments made on purchase of last generation robot moulding presses has allowed to obtain high-quality products to competitive prices.